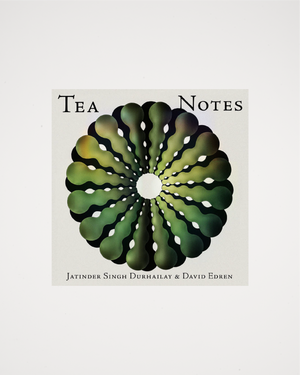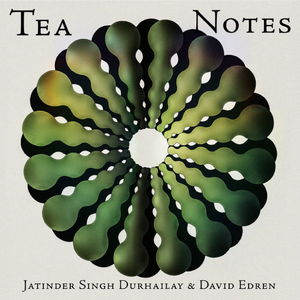 Tea Notes LP - J.S. Durhailay, D.Edren
Jatinder Singh Durhailay and David Edren released Tea Notes as a cassette back in April of 2018. London-based Jatinder Singh Durhailay is a painter and student of Indian Classical music. He has trained in both Dilruba/Taus and the Hindi singing technique, Dhrupad. Poetic Pastel Press issued his solo debut, The Last Ballad Of Mardana, in 2017. David Edren`s expertise lies with machines and modular synthesis. His Kosmische and New Age-Inspired electronics have featured on numerous cassettes, and compilations, produced for imprints from the current Belgian underground, such as Jj Funhouse, Social Harmony, and Ultra Eczema. These recordings appearing, since the turn of the millennium, either under his own name, or the moniker DSR Lines.
"A celebration of both as tea a beverage and as a ritual. Each of the six tracks represents a different infusion. Magically soothing." 
Objects & Sounds, the very first mood-based record store featuring a handpicked selection that reflects our ever-changing mood and the music we catch ourselves listening to. They steered away from conventional music classification by looking less at trends, genres and release dates, and leans towards how participants wish to feel.