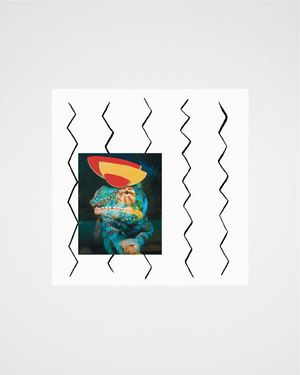 Erg Herbe LP - John Also Bennett
"Erg Herbe" in an invented turn of phrase - erg being the term for a sea of desert sand dunes, and herbe being French for grass - summoning the dreamlike image of a green, rolling dunescape. A fitting title for an album that combines worlds: minimal and lush, serious and playful, real and imagined. "Distant Patterns" - the longest track on the album at over twelve minutes - juxtaposes dry, pulsating oscillators with pillowy, occasionally dissonant pads, while a raga-like alto flute melody glides and dances over top, like a bird soaring across a landscape. Dreaming of distant places while absorbing what's around him, and traveling the world while keeping one foot in New York, JAB has finally conjured up the unique, surreal sound world he has been looking for.

" A lovely record teeming with a lot of creativity and imagination. We've always been a big fan of JAB's collaborations with CV and Forma, but this solo outing really stands out to us." 
Objects & Sounds, the very first mood-based record store featuring a handpicked selection that reflects our ever-changing mood and the music we catch ourselves listening to. They steered away from conventional music classification by looking less at trends, genres and release dates, and leans towards how participants wish to feel.