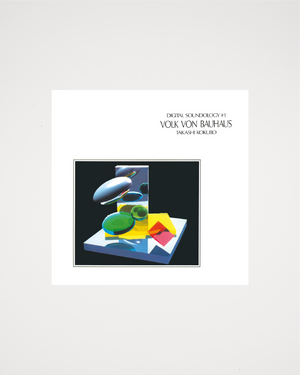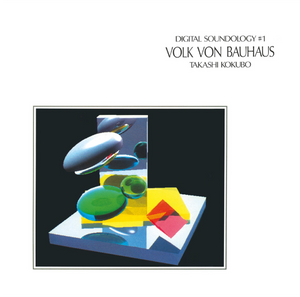 Digital Soundology #1 LP - Takashi Kokubo
Official reissue of Takashi Kokubo essential ambient/minimal/environmental album: "A musical expression that shatters the old values".
"During this time, I was very much influenced by Bauhaus' philosophy of 'The revolutionary activities that shattered unified architectural design, modern product and old things'. The way in which the Bauhaus'activists thought was quite similar to my concept of music production around that time so that is the reason why I added the phrase 'Bauhaus' to the title of this album." - Takashi Kokubo
Originally released on King Records in 1985, composed and written by Takashi Kokubo.
"Inspired by the revolutionary mindset of the legendary German art school Bauhaus, Takashi Kokubo went on to create a unique collection of soundscapes that still sound inventive more than 3 decades after its first release."
Objects & Sounds, the very first mood-based record store featuring a handpicked selection that reflects our ever-changing mood and the music we catch ourselves listening to. They steered away from conventional music classification by looking less at trends, genres and release dates, and leans towards how participants wish to feel.