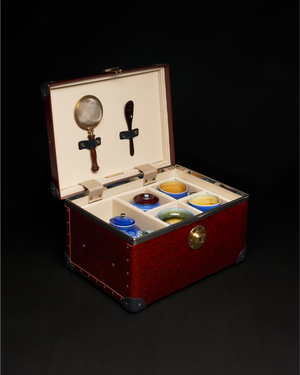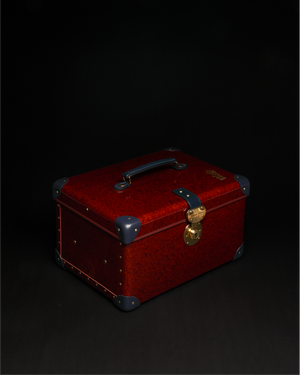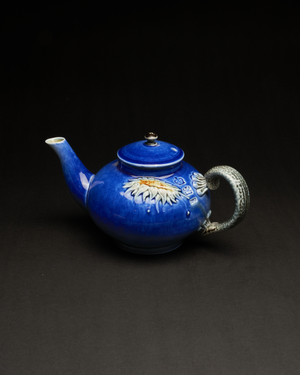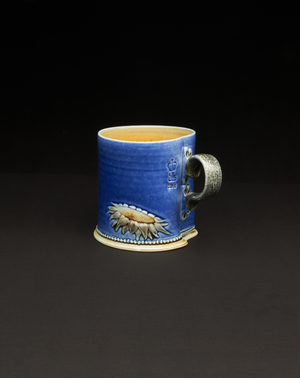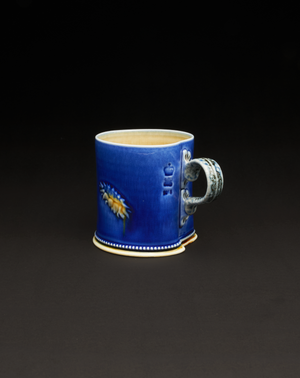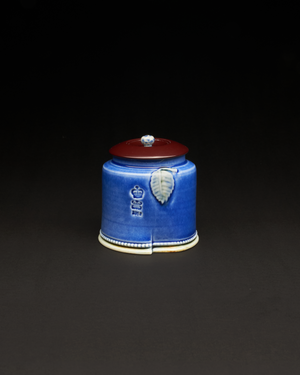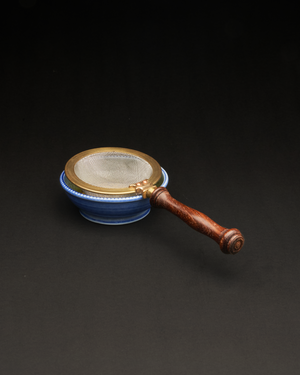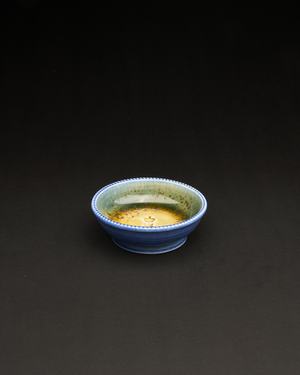 Blue Porcelain Travelling with Tea Set
For enquires please contact here
Unique work
"Thirty years feels like a lifetime, especially when it is represented by my pots laid out chronologically. Each object identifies the individual interactions with the people who have influenced, helped and inspired my journey. The passage of time places them in a different context; until now they have existed as individual pieces completed in a given year. Now they are the story of Travelling with Tea.


The Globe-Trotter tea case marks the end of a 30 year investigation into travelling with tea, yet it feels like it is just beginning. All the previous experiments are like imprints, informing something that is built over time. Cases and chests are things that occupy exterior space. Their cubic presence has no more meaning until they are opened. There is a proverb, 'every pot has its cover'. Hopefully the richness of what I have achieved will reveal itself over the next 30 years. Convention and design dictate how we ought to live our lives. But my travels with tea have challenged this and made me reevaluate our relationships with objects. Often we store cases until we need them with the contents elsewhere. Why can't we live a life like we're in constant flux to break the illusion that we are settled? When Globe-Trotter presented me with my 'Travelling with Tea' case I wanted to weep - instead I tried to laugh to conceal my tears.


Conversations have resulted in the most amazing outcomes. I can only thank everybody I have talked to."
Steve Harrison